Marketing Tip – Nothing Beats A Genuine Smile!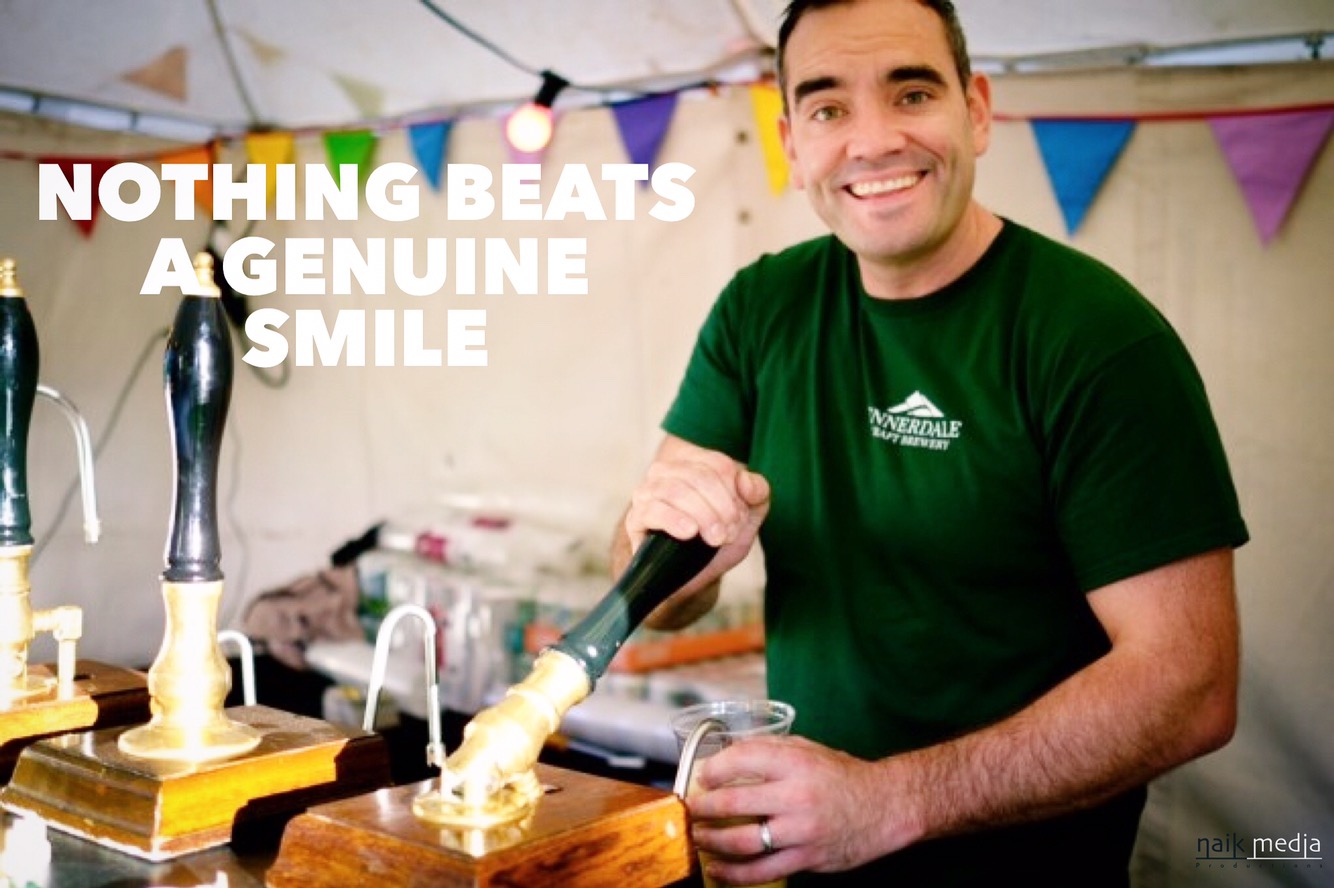 Here's a shot from an event we were photographing. This friendly chap was serving ales to the guests and had a wonderful smile as he did so.
He made the experience for everybody that much better.
It reminds me how effective a photo can be when it features someone with a genuine smile.
We've all seen creepy photos and videos where the models or actors are gurning at us – some content creators don't seem able to bring out that genuine element in their work, and we can all spot it. 😬
It's not just about demonstrating the experience of your product is fun, it's more to do with developing a relationship with the person on the photo and engaging with them in that moment.
The best actors and models can bring this on demand. The best videographers and photographers can bring this out of anybody!
Naik Media | North West Video Production & Video Editing | Cumbria • Lake District • Lancaster • Carlisle • Preston