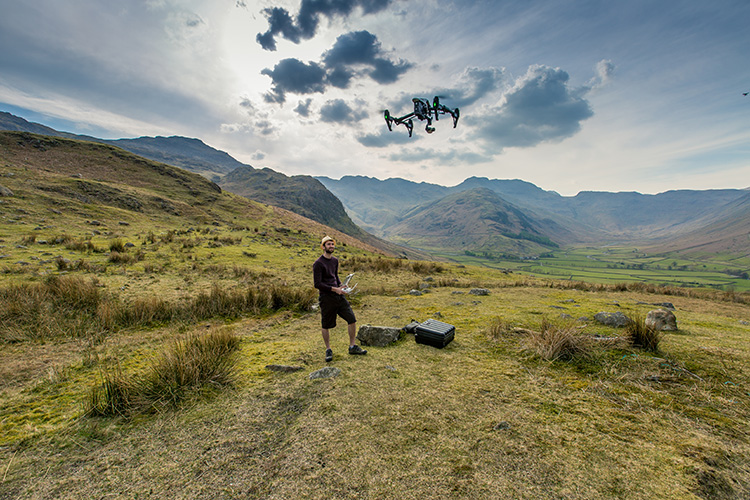 The commercial drone operator industry is growing exponentially.  More and more operators are getting licensed by the Civil Aviation Authority, and many more are operating without CAA approval.  More often than not, they are offering to do it at a heavily reduced price, or even for free, so why not use them…?
The Law
UK aviation law states that any drone operators in the UK looking to carry out commercial work must hold permission from the Civil Aviation Authority.  Holding a PFCO (Permission for Commercial Activity, formerly PFAW – Permission for Aerial Work) from the CAA means that the operator has undergone rigorous training by an authorised trainer, holds the appropriate insurance, and maintains regular training records for their pilots.
Requirements for CAA approval:
Examined by registered trainer for both Knowledge and Skills, including flight test and risk assessment.
Specific levels of insurance including Public Liability Insurance.
Approved Operations Manual demonstrating adherence to best and safest business practices, updated and renewed yearly.
Continuous training of pilots.
Look out for this logo, with an attached UAV/PFCO Number: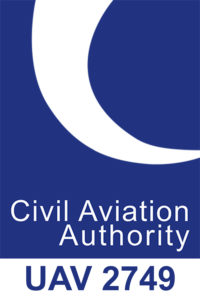 What about non-approved drone operators?
If your drone operator does not hold a PFCO, then they are limited to flying for recreational purposes only.  If they received any reward for an operation it is illegal; this holds true for anyone using a non-CAA approved drone operator for their business – even if you don't pay the operator, if you gain a reward the operation is still illegal.
A non-approved operator is also not likely to hold the correct insurance or have the appropriate training.
What's best for my business?
If there is any association between your company and the drone flight, you must be using a licensed operator – whether money exchanges hands or not, there is still a benefit for your company if they shots are used for promotional purposes, or if the drone was used for a survey.
The key phrase is 'Commercial Operation' – if this applies for your intended flight/project, then you need a licensed operator!
---
If you need any further advice, or more information, get in touch with Naik Media.  We also work with several other commercial drone operators, and can help you find the right match for your project.  If you are looking to become a commercial drone operator, we can also put you in touch with excellent training course providers.
---
Was this information helpful to you?  Let us know in the comments and we'll make more content like it!